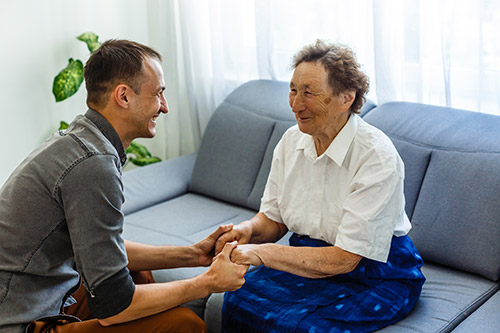 Welcome back to our assisted living and memory care blog. We're here for you dear residents, resident's family, and the entire local community. We've covered the first three of this eight-part series on the subject of "When and How to Seek Professional Assisted Living or Memory Care". Those three blog posts are conveniently linked for you in the topic list below:
Know your Own Limitation
Research Well
Evaluate the Options
Take a Personal Tour
Prepare for a safe Transition
In today's fourth blog post of the series, our intent is to help you define and understand your own limitations as it pertains to providing assisted living support. Simply to remind you all, as professional assisted living and memory care providers, we field calls every week regarding the financial considerations regarding professional health care. While every situation is unique, there are recurring considerations common for all of you. So, let's get started with helping you know your own limitations.
Know Your Own Limitations
When parents need assisted living, it's often adult children that may also be in denial. However, you, as a primary caregiver for your aging parents, need to be aware of your own limitations in terms of time and physical presence you can offer. Those adults who commute frequently will be unavailable for their aging parents' needs. Most importantly, aging parents also need fun and recreation - both of which are difficult to handle daily. It's important for you to:
Review your finances
Know how much time and presence you can offer
Understand the limitations and take adequate steps
Find out if your parents are ready to make the move
There comes a time when professional assisted living or memory care services are a safer and better choice compared to keeping your aging parents at home and alone. Dear friends, when that time comes it is not a comfortable period in anyone's life. Even more difficult for most is the act of admitting to themselves that the time has actually come. We can't determine that for you, but what we can do is help you through the analytical process that will aid you in making your own decisions. So, we hope you understand that when the time comes for you to seek a consult regarding professional assisted living or professional memory care services, please know that Manor Lake Assisted Living & Memory Care Athens is here for you. We're ready to discuss some or all the topics listed above. Call us!